ODV was originally started by Michael S O'Flaherty in 1946 in the centre of Adelaide on King William Street. In 1970 the firm known as M.S. O'Flaherty moved to Mile End, in 1977 he was joined by his cousin Norm O'Flaherty.
The business continued to grow over the years with the arrival of Alex Donnelly (ex ATO) as a partner in 1989 as the firm's founder Michael O'Flaherty retired. Romeo Vella (ex ATO) joined shortly after and progressed to partner in 1992. In 1995 the firm moved to its own purpose built offices at 61 Henley Beach Road, Mile End.
We would like to acknowledge the contribution of our previous Partner, Rena Taylor who is still a valued consultant to the Practice and thank all of our staff and clients that have been part of this journey for the past 75 years.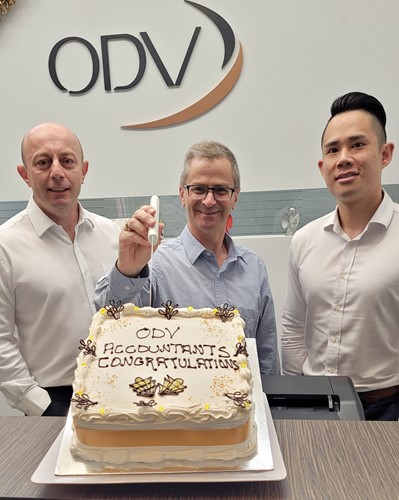 In the photo above are the current partners Eddy Bin, Francesco Scarfo and Michael Quan.